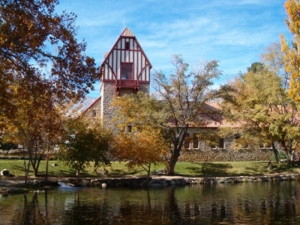 The group known as Friends of Mt. Whitney Fish Hatchery have worked long and hard to maintain the hatchery as an historic attraction. Thursday evening they will hold their annual BBQ Fund Raiser at the Hatchery.
A disastrous flood and mudslide in 2008 shut down the Hatchery, but it has been refurbished and reopened as the same unique and beautiful feature. The Hatchery was built in 1916 with hand-laid stone walls and hand-hewn timbers, giving it a distinctive appearance.
The Friends of Mt. Whitney Hatchery have more work to do and need community support. Join them for their BBQ Fund Raiser Thursday at 6pm at the hatchery. The dinner includes tri-tip, salad, beans, dinner roll and dessert. You can also enjoy live music, a quilt raffle and hatchery DVDs for sale.
Tickets cost $12 for adults and $5 for kids. Tickets are valuable at Jenny's Cafe in Independence, the Hatchery, and Lone Pine Chamber of Commerce.