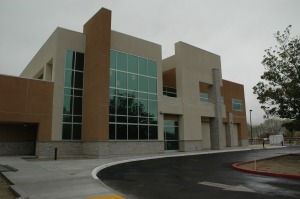 ASSOCIATION OF CALIFORNIA HEALTHCARE DISTRICTS ELECTS NEW TREASURER (press release)
Sacramento CA
The Board of Directors of the Association of California Healthcare Districts is pleased to announce to appointment of Dr. John Ungersma to the position of Treasurer.  Dr. Ungersma has been actively engaged in Association activities for 10 years, initially as a member of the Legislative Advocacy committee and currently serving his second three year term as a Director.
A retired Naval Officer and Orthopedic Surgeon, with service in Desert Shield as well as Desert Storm, Dr. Ungersma's military career includes 21 years active duty and 27 years in the active reserves.  Additionally, Dr. Ungersma is an Assistant Adjunct Professor of Surgery at F. Edward Herbert School of Medicine in Bethesda Maryland.
Dr. Ungersma currently serves as a Director on the Northern Inyo County Local Hospital District Board of Directors; he has also served on that Board as the Board President and Vice-President.
Association of California Healthcare Districts
The Association of California Healthcare Districts (ACHD) is the industry association for Healthcare Districts which provide hospital care, skilled nursing care, ambulance services, clinics, chronic disease management support as well as in-home support and educational services in 40 of California's 58 Counties.  ACHD provides leadership education, operations and communication support to its Member Districts and is a principal legislative advocate on their behalf.