Most days of the year the air in Mammoth Lakes sparkles clean, but sometimes weather conditions actually lead to air pollution.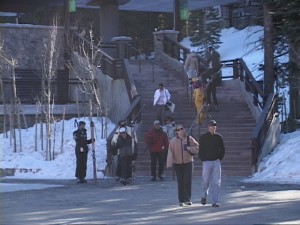 Town of Mammoth officials remind that during periods of clear, cold and calm weather with minimal breeze, air quality deteriorates. Wood smoke form fireplaces and stoves cannot dissipate in still weather and sometimes pollution builds up to unhealthy levels.
Officials ask those in Mammoth to follow certain steps: Only burn clean and hot fires, check your chimney periodically for emissions, Call 934-1010 for wood burning restrictions, Abide by the No Wood Burning Days restrictions.
You can tune in to the Sierra Wave for more information or call the Towns air quality line at 934-1010.