The Court of Appeals has ordered the Town of Mammoth and Hot Creek developers to take part in mediation to try to resolve their differences.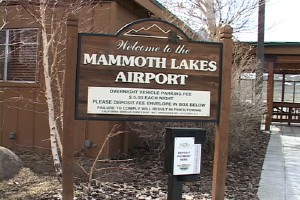 Hot Creek claims the Town delayed their condo project at Mammoth Airport. The Town claimed that FAA requirements had slowed down the development process. A Mono County jury agreed with Hot Creek and awarded them $30 million. The Town appealed. The Appellate Court has ordered mandatory mediation talks in this case.
Town Manager Rob Clark said that meanwhile everything else is on hold, including payment of the huge damage award.
While the court process moves on so do town efforts to persuade its insurance provider to pay for the $30 million award. The town is covered through the California Joint Powers Insurance Authority.
Town Manager Clark said that insurance adjusters denied payment of the award and now the next step in the administrative appeal process has turned down the town's request. Clark said there are two more steps. The town will next go to the Claims Commission and if that fails, on to binding arbitration.