With iffy financing and high building costs, development has ground to a slow crawl and so has the revenue associated with it. Town of Mammoth officials and the two employees associations have responded to the estimated $1 million revenue shortfall with a plan to eliminate 9 positions in town government, to defer some funding of employees and other concessions.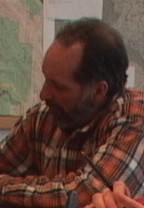 Late Friday, Town Manager Rob Clark shared some of the details of the agreed upon plan. He said of the 9 positions up for elimination, 2 are already vacant. 7 others could be subject to early retirement or termination. Clark said the cuts are proposed for Administrative Aecretary in Tourism and Recreation, in Public Works positions of Supervising Administrative Engineer and Senior Public Works Inspector, in the Police Department a position of Sergeant, Animal Control, Senior Records Supervisor and in Community Development a position of Building Inspector.
Clark said this will save $400,000 this fiscal year. He said that employees and administration agreed to defer funding for accrued time off. This will save $261,000. Clark said the Town will save $156,000 by switching some work to funding sources outside the general fund.
On top of this, employees at town hall and the visitors bureau will take off one day per month with no pay one Friday per month for the next 6 months.
Police have agreed to suspend their on-call pay and will be paid only if they respond. The Total savings of these concessions equals $250,000. It all adds up to more than $1 million for the rest of this fiscal year.
Clark said, Everyone is very impressed at how employees stepped up to make concessions to help save jobs of others.
All of this will go to the Town Council for consideration.