The location and start time of the Wednesday, June 17th Northern Inyo Hospital Board of Directors meeting has changed.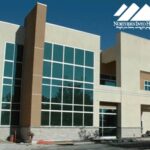 The meeting will be held at Cerro Coso Community College, 4090 W. Line St., Room 102 (The Community Room), Bishop. Start time is delayed to 5:45 p.m. in order to allow attendees to arrive at the college.
The change was made because of an anticipated increase in attendance.
Hospital personnel will be posted at NIH Birch Street Annex, where the meeting is normally held, so they can direct attendees to the college. In the past, NIH opted to move larger meetings to the Jill Kinmont Boothe School (JKBS), across the street from the NIH Birch Street Annex. JKBS is not available for hospital use the evening of June 17.