After years of lawsuits, changed plans and lots of money, customers can now reserve seats on commercial air flights between LAX and Mammoth.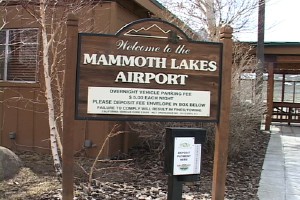 With commercial air service scheduled to come in to mammoth this winter, many people have wondered how much tickets will cost.
There are some introductory rates of $79 one way out of LAX on Sunday through Wednesday, but regular tickets look like they will range from $99 to $149 one way Thursday through Saturday.
Flights out of LAX leave at 2:20 in the afternoon arriving at the Mammoth Airport at 3:25. The turnaround flights are scheduled to leave Mammoth (or MMH) at 4:05 and are back in LA at 5:10.
The first day that the Horizon Air website allows passengers to make reservations is December 18th.
To ensure that Horizon Air makes money or at least breaks even, Mammoth Mountain Ski Area will subsidize the flights. Joani Lynch with the ski area couldnt go into specific numbers, but she did explain that the airline has certain profitability margins per flight that the Ski Area guarantees will be met. Lynch says that the Mammoth Mountain forecasts a big hit, in the first year.
Were taking a big risk, she says, but we believe its the right thing to do.