Rangers in Kings Canyon National Park are currently searching for three missing backpackers.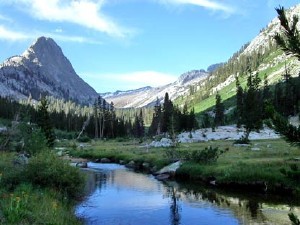 When a big early season storm hits the Sierra, there is always the possibility that back-country travelers might be caught out in bad conditions. In this case, the three Southern California residents, Jordan Zeman, 25, Jake Zeman, 23, and Lanier Rogers, 25, were due out of the back country on Monday but have not returned at last word.
Adrienne Freeman with Sequoia Kings Canyon National Park reports that the group started their 65 mile trip from Roads End in the Cedar Grove area of Kings Canyon on Wednesday, October 7, with the intention of walking out on Monday October 12.
Family members reported the party was missing at about 10 pm Monday night. The search effort began Tuesday and continues as additional searchers from around the state arrive to help out.
The search area is large, complex and now partially snow-covered. Any information could be helpful to narrow the search area. Freeman asks that any back-country hikers in the wilderness area between Roads End, east to Forrester Pass, or south to the Kern-Kaweah River, call incident investigators at 559/565-3195 whether or not they saw a group matching that of the missing men.
Edit: 1:45 pm October 15, 2009.
It appears that the three men have been found alive. A rescue operation is currently underway, according to National Park Service Officials