Mammoth Police report the arrest of Skip G. Dehann, a man suspected in a string of recent burglaries at a Mammoth Lakes lodging complex. Police report that the 33 year old Dehann, a resident of Mammoth and Upland, California, had been identified on a security camera as he entered a secured parking garage and allegedly stole a leaf blower.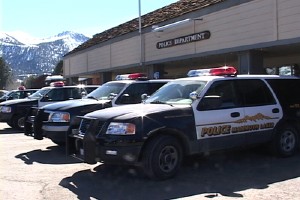 Police say that the suspect returned to the same garage on at least two separate occasions and took several more items including expensive artwork. Once identified, police say that they secured a warrant for his arrest.
Police reported that Detective Doug Hornbeck spotted Dehann Thursday night in a parking lot near the intersection of Lake Mary Road and Minaret.
Following the arrest, officers said that they obtained a search warrant for the mans house and found numerous stolen items, including the leaf blower, the artwork, several mountain bikes that had been reported stolen, and other items.
As a message of crime prevention, officers said that the key to solving this case was the video surveillance system at the business. Police note that video technology has improved greatly in recent years and can not only protect businesses, but video is invaluable, in identification and prosecution of crooks.
If you have had any property stolen recently, Mammoth Police ask that you give them a call at 934-2011.