Mammoth's half percent increase in the sales tax under Measure R means more money for local government and trails and recreation projects. It may also mean a new way to borrow money.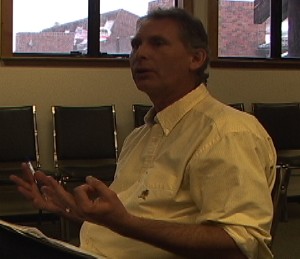 At the Feb. 5 Tourism and Recreation Commission meeting, Town of Mammoth Lakes Finance Director Brad Koehn introduced a new possibility for Measure R funds – borrowing against them.
"We are cautiously taking one step at a time and looking at everything we could possibly do with Measure R funding," explained Tourism and Recreation Director Danna Stroud.
Koehn added that the question is then, do you bring in new facilities sooner by borrowing or wait until the money is in the bank.
As the town struggles with its finances, Measure R is the one coffer that lending companies would not be afraid to bank on because it is not connected to the Town's General Fund, according to Koehn. With the potential Hot Creek litigation of $30 million threatening the General Fund, lenders won't go near the Town of Mammoth Lakes.
Commission Chair Bill Sauser pointed out that just because Measure R funds could be borrowed against doesn't mean the Commission needs to go out and look for huge projects to fund.
Koehn clarified that it wouldn't necessarily have to be one big project, but could be a collection of small projects.
After the meeting, Yes on Mammoth Measure R Committee member John Wentworth seemed to favor waiting. He pointed out that while it was good to start the education process, priorities have not yet been set for the implementation of the Trails System Master Plan and the Parks and Recreation Plan.
"It is a good education but premature in the absence of a strategic implementation plan," Wentworth stated.