A Little dog with big trouble found help and love with ICARE. Here's the sad story about Dot with a happy ending. Now, she just needs a new home.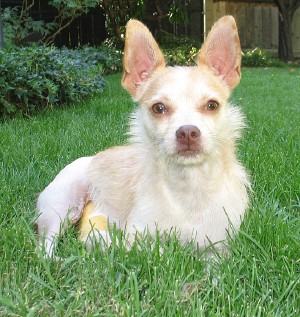 According to ICARE, Dot is a little Chihuahua mix who ran out into traffic while other, big dogs chased her. A car hit the little dog and broke both of her back legs.
She was rushed to Bishop Veterinary Hospital. Her owner turned Dot over to Inyo County Animal Services which contacted ICARE to see if their Stitch Fund would pay for Dot's corrective surgery. They said, yes.
Veterinarian specialists did the work in Reno. After surgery, our locals Animal Services Officer, Nancy Smith drove to Reno, picked up Dot and left her with Ted and Lisa Schade, ICARE founders.
Dot is healing nicely and in need of a new home. She's up for adoption. You can submit an application for this special dog. Call Animal Services at 938-2715. To see Dot, Call the Schades at 872-3802.