For transit in California, State finances have produced continuous anxiety. Earlier this month, a measure to reinstitute transit funding passed the legislature, but the Governor threatened to veto it.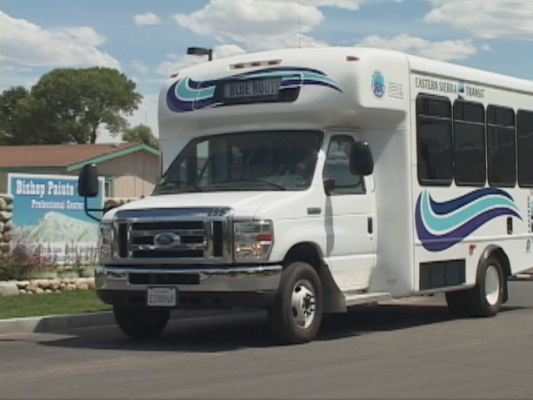 Eastern Sierra Transit Authority Director John Helm said that Monday of this week, the Governor went along with approved legislation to direct $400 million to transit. In years following, $350 million will supposedly be dedicated to transit through a tax on diesel fuel.
In the past, gas and diesel tax dollars provided more than $1 billion for transit. All of that was ripped away from transit. So, as Helm said, $400 million is much better than nothing. The Legislature got rid of the sales tax on gas to help transit and created an excise gas tax that will go directly into the general fund.
Helm said the transit industry is pleased to get the $400 million. He said transit agencies can spend it on operations or capitol improvements.
Another transit development in the news. Seems the down economy and increased fares made it difficult for many to afford public transit in the Eastern Sierra. So, the ESTA board, when they met last Friday, voted to roll back the fares to the level they had been before the recent increase. The lower fares go into effect April 1st.
Helm said ESTA saw a decline in ridership on many routes. The lower rates, Helm said, could actually increase ridership and in the process increase revenues for ESTA.