The gloves, if they were ever on, are now off in Mammoth politics. At the last Town Council meeting, Council Candidate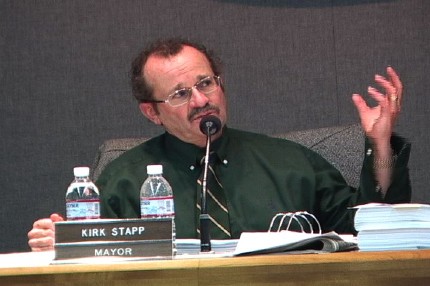 Kirk Stapp stood up in public comment to nail the Community Benefit/ Incentive Zoning policies as bad for the Town and the Town Council. He said it gives the Planning Commission too much decision-making power. Planning Commissioner and Town Council Candidate Tony Barrett shot back.
In a public letter, Barrett zeroed in on housing. Stapp heads up the Mammoth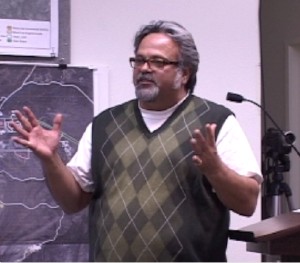 Lakes Housing Board. Barrett said that he doesn't think Mammoth needs to build any more workforce housing. He called for a complete evaluation of the affordable housing plan. He said maybe the housing foundation is no longer needed. Barrett instead stood up for buying existing housing to do in-fill throughout the community. He pointed to the economic value of purchasing and remodeling of existing housing.
At the last Town Council meeting, Kirk Stapp stood up for housing needs and pointed out that Barrett said Old Mammoth Place would create 376 new, full time jobs. Stapp said the pay will barely go above minimum wage, so the employees will need workforce housing. Stapp feels the new community benefit policy undermines housing and collection of Developer Impact Fees. Stapp urged the Town Council to consider their policy ramifications.
Stapp, of course, supported the appeal of the Old Mammoth Place project, and Barrett supports the project itself. Two candidates, at least, have drawn clear lines of opposition.