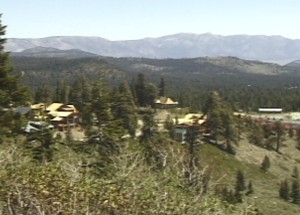 Speaking Out… 22 January, 2014
Most Town voters are unaware of the proposal to use Measure U and Measure R funds to fund a new recreation organization known as MLR ("Mammoth Lakes Recreation").  At the MLR Steering Committee's 1/6/14 meeting, SMG consultants presented a draft report proposing to use up to 25% of those dedicated tax funds for "overhead" for the new organization.   The report offered vague "strategies" for MLR to adopt Measures U, R, Trails, Special Events and other responsibilities currently managed by our current Recreation Department.  Mayor Wood's visual diagram of responsibilities, which may be included in the final draft, provided the most detail as to what MLR would do.
The most specific detail in the report, however, was the intended use of Measure R and U tax funds to provide organizational support.  The MLR Steering Committee will discuss the final report at its meeting next week, Monday, 1/27/14, and the Recreation Commission will discuss it on 2/4/14.
Since passage of the measures, administrative costs have been limited to 4% to manage the accounts.   At the previous meeting, Town Attorney written advice was given to the steering committee, stating:  "Although administrative costs are legitimate expenditures under both R and U, my understanding of the intent of both measures has always been that they were meant to fund tangible facilities and programs.  If a significant portion of every R and U dollar given to MLR ends up being spent on administration, I think the public might be justified in feeling as though the Town wasn't following the spirit of R and U, and maybe not the letter of R and U".
I concur with his advice, as I and many others voted to tax ourselves to construct and operate tangible, physical facilities and programs, including Arts and Culture, not to provide an organization's overhead.  However, if a reputable (and self-supporting) non-profit were to step forward and have as its fundraising mission to complement and match Measure U and R funds dedicated to construct tangible recreation facilities and programs, I am sure that there are many like me who would support that approach.
/s/ Sandy Hogan, 19 year resident