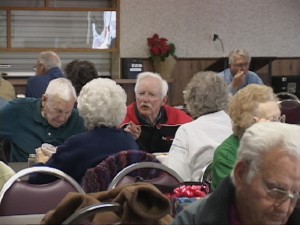 "ARE YOU GETTING TELEMARKETING CALLS YOU DON'T WANT?"
It's a cold night and you just settled in with hot tea and a warm afghan when the phone rings.  It's another telemarketing call at 8 p.m. at night interrupting your watching a T.V. program or relaxation time.
Seniors you have a choice about getting unwanted telemarketing sales calls at home.  The Federal Trade Commission ("FTC") launched the National Do Not Call Registry.  If you register once it doesn't expire.  If you think you put your home number on this registry, and you're still getting telemarketing sales calls here's some things you can do about it:
Check to see if your home number is on the registry.  Remember to call using that phone which you wish to be on this registry.
You can call 1-888-382-1222 (TTY 1-866-290-4236) or,
You can check on line at "donotcall.gov"
Taking these few simple steps may ward off any unwanted solicitations and potential scams from reaching you.  You can make the choice.  Stop unwanted calls from telemarketers!
If you want more information or have a question, please call the Inyo Mono Senior Legal Program at 1-800-873-3582.