Dave Cox, State Senator for Mono and numerous other counties north to the Oregon Border, visited the Eastern Sierra Tuesday. Governor Schwarzenegger recently signed a bill sponsored by Senator Cox that will bring ten additional liquor licenses to Mono County, but now a larger issue looms over the State Legislature – healthcare reform.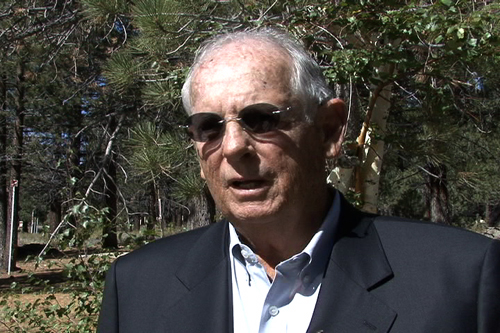 Senator Cox says that of the 37 million in the state, 6 million dont currently have health insurance.
With numerous health care plans for California swarming around, the Governor has called a special legislative session to sort out an issue that affects everyone.
The state Senator says that people need to be concerned with health care accessibility. Just because you have health insurance doesnt mean you can find a doctor, he says. Cox says that the delivery system needs to be changed to give people more access to health care.
He says there are lots of solutions to the health care issue. Cox mentioned that many companies now have clinics so that employees can see a nurse practitioner for minor illnesses at less cost than to see a doctor.
Senator Cox also says that legislature needs to get this plan right, because, he says, what ever California does, the rest of the nation will follow.