The proposed Boxer McKeon Wilderness Bill is one step closer to becoming law.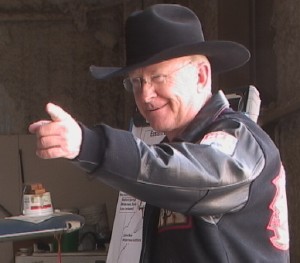 This week, Congressman Buck McKeons office announced that the bill had made it to the Senate Natural Resources Committee. A companion bill has been sent to the house as well.
If the president does eventually sign what is being called the Eastern Sierra Northern San Gabriel Wild Heritage Act, 470,000 acres of land in the Eastern Sierra would become designated Wilderness. The bill also removes 50,000 acres of land from the Wilderness Study area list, and bestows wild and scenic river status to the Amargosa River in south east Inyo County, Cottonwood Creek in the Whites, and the Owens River headwaters. A federally recognized snowmobile area near Sonora Pass is also in the bill.
McKeon calls the bill a shining example of compromise, that truly includes something for everyone. He also says that his office continues to work with Senator Boxers Office on additional changes.
At last word, those changes included removal of proposed Wilderness areas near Mammoth and Crowley, along with the addition of Wilderness for Table Mountain near Aspendell. Other changes to the boundaries near the homes in Swall Meadows and a solidification of access to existing roads in this proposed wilderness were also in the newer versions of the bill.
If all goes according to plan, McKeons staff has reported that the bill should be finished this summer and on the presidents desk this fall.