Representatives from the California Public Utilities Commission were in Mammoth Wednesday to hear public comments regarding a Verizon request to string aerial fiberoptic cable across Hwy 395 in two different places near Mammoth.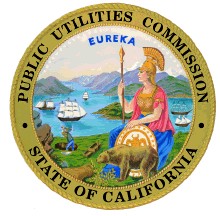 Verizon is seeking an exemption from Scenic Highway regulations that would force them to bury the cable at an additional cost of about $400,000. Verizon instead wants to hang the cable from existing electric poles.
Members from the public and a Sierra Club representative asked the CPUC to maintain the Scenic Highway standards, while bandwidth-hungry Mammoth Lakes residents and business interests simply pled for an expeditious finish to the project.
The two crossings of the Scenic Highway are the tip of an iceberg of controversy this project has caused along its 40-mile stretch from Bishop to Mammoth.
Mono County residents who live along the cable route are miffed that Verizon is stringing unsightly cable through their neighborhoods when the sole beneficiaries are Mammoth residents.
Verizon has taken a strict position that it is not economically feasible to provide service to the small communities along the way, and now some of the members of those communities are taking a similarly strict position on the Scenic Highway regulations, demanding full compliance from Verizon.
Verizon had actually received encroachment permits from CalTrans to cross the highway, and the project was nearing completion when those permits were retracted in the face of public scrutiny. CalTrans District Director Tom Hallenbeck said the permits were issued "erroneously," without due consideration for Scenic Highway regulations. Verizon is now being asked to gather more information on Scenic Highway compliance.
Within a couple weeks, the CPUC will draft a proposed resolution on the exemption request. There will be a public comment period following, during which time it is expected the Mono County Board of Supervisors will take a position on the CPUC action.