A public defender for Inyo County was placed under arrest late last week on allegations of being under the influence of a controlled substance.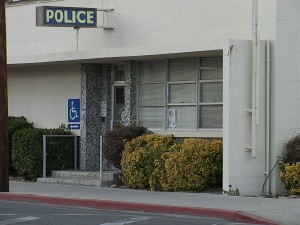 Gerard Harvey has handled public defender cases for Inyo County for a number of years. Bishop Police said that Mr. Harvey was outside Bishop City Hall last Thursday afternoon where he was placed under arrest.
When asked what kind of controlled substance was involved in this case, Bishop Police Lt. Chris Carter said he could not say. He did offer that there is "enough evidence to pursue a complaint." Lt. Carter said Mr. Harvey was arrested and taken to the police department, examined and released on a promise to appear in court.
Harvey handles numerous criminal cases, representing criminal defendants, for Inyo. It is unknown if he can continue to handle these cases or how his arrest might impact Inyo's criminal justice system. We have placed calls to county and court administration and await responses.
The Inyo District Attorney's office indicated that the Attorney General's office will likely prosecute any case involving Mr. Harvey since the local District Attorney's deputies work closely with Harvey on criminal cases.