Now that the Police Chief and the Lieutenant have made it clear they will retire, what's the next step for the Mammoth Lakes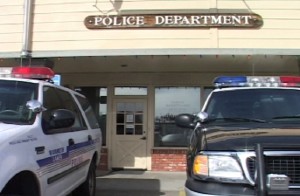 Police Department?
Town Manager Rob Clark said that the Town Council authorized a contract with the recruiting firm of Bob Murray and Associations, a group used by many police agencies. Clark said the firm will have several referrals for an Interim Police Chief for Mammoth.
Clark said interviews will take place soon with the goal of an Interim Chief on board by July 1. Clark said a panel will interview the candidates. He said the panel will include someone from another police agency, himself and Human Resources' Mike Grossblatt. Clark will make the selection.
The Interim Chief, according to Clark, will examine the organization and make some decisions like what to do about a new lieutenant and other structural issues of the agency. "The Interim Chief," said Clark, "will be an outside independent expert to help handle issues. It's good to have someone," he said, "for a second opinion."