USFS news release
The Inyo National Forest announces that personal use fuelwood season is scheduled to begin on Wednesday, May 15. This is two weeks later than when fuelwood season typically starts and is because of the significant winter and cool spring. Some of the fuelwood collection areas remain under snow, others are extremely wet. The delay will help protect soft roadbeds from damage.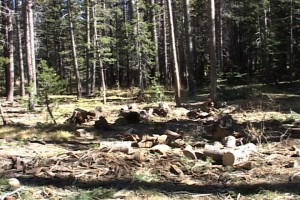 Fuelwood permits will be on sale at starting Monday, April 29. Due to staffing shortages, the forest requests fuelwood permits be obtained between the hours posted for each visitor center. Fuelwood permits may be obtained at the following locations:
Mammoth Lakes Welcome Center in Mammoth Lakes; (760) 924-5500
Permits on sale Monday – Friday from 8:30 am. – 1:00 pm and 2:00 pm – 4:00 pm.
White Mountain Ranger Station in Bishop; (760) 873-2500
Permits on sale Monday-Friday from 8:30 am – noon and from 1:00 pm – 4:00 pm.
Please call ahead to your local visitor center to confirm hours of operations. As summer operations begin, morning hours will be busier with visitors seeking wilderness permits; afternoon hours are advised for picking up fuelwood permits.
Initial supplies of firewood can be found at Reversed Peak Forest Management Area and Dry Creek Forest Management Area located on the fuelwood map. Other areas which may be opened temporarily this season include hazard tree removals in various locations to be announced.
The Inyo National Forest will continue to institute shut down days for chainsaw use based upon the fire danger. Permit holders should call (760) 873-2555 for this information (updated daily after 4:00 pm).
Maps showing areas open to cutting are available with a purchased fuelwood permit. Copies of fuelwood maps are also available on Avenza. Fuelwood permits are still $15 per cord with a two cord minimum.
The Fuelwood Strategy, developed with public participation in 1998, remains valid and will be implemented this year.  Large ends of all downed logs (those portions greater than 30 inches in diameter) are required to remain on the forest floor for wildlife habitat and recycling of soil nutrients.  The majority of funds collected from permit sales are directly returned to the forest for continued implementation of this program.