For more than a year, teachers at Owens Valley School have tried to negotiate a pay increase. So far, school board members have refused to give them a wage increase, and a mediator went to work with the two sides. Now, the teachers' association says they will bring unfair labor practice charges against the district and have voted to move along to the next step.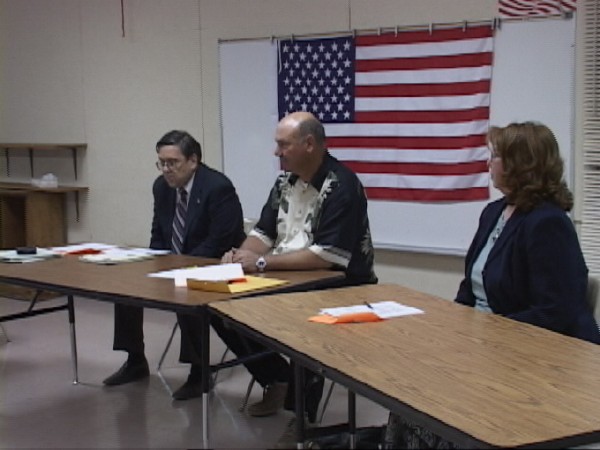 Board President, Kirk Livermont, declined to comment on wage talks. He said he would rather not interfere with negotiations. He did confirm that mediation was underway with the next session set for November 29th.
Harold McDonald, head of the Owens Valley Teachers' Association, said that the teachers voted on Thursday to request that the state mediator "certify us for fact-finding, which is the next step in the process." McDonald said this involves the appointment of a fact-finding committee to review documents agreed upon by both sides. The committee then makes a recommendation.
Board President Livermont declined to discuss finances in relation to teachers, but when asked about the general financial condition of the district Livermont said that he has concerns about long-term finances. He said the school has $600,000 or $700,000 in reserve. Livermont said that a drop in enrollment, the need to pay for business services and for a handicapped student will mean $150,000, roughly, of additional expense. Plus, a potential loss of two student transfers could mean the loss of another $90,000.
Teachers and many parents say that's no reason not to give teachers a modest pay raise.
One more development. With the resignation of Board Member Irene Cruise, the Board has accepted applications for appointment. So far, Sandy Anderson and Barbara Southy have applied for appointment. School district residents can submit applications for appointment to the Board through November 19th, with appointment set to be made during the November 20th board meeting.