On Saturday, October 4th, Yosemite law enforcement rangers arrested a 62 year old man from Merced, California, for hunting inside the national park, which is illegal.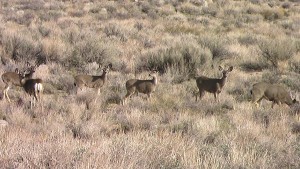 A tip from California Fish and Game led investigators to the location of a tree-stand well inside the park boundary. Park Officials report that after three weeks of surveillance the suspect was arrested. He admitted to shooting a deer, also within the park boundary, in 2007, according to park officials.
Yosemite National Park officials strongly urge caution when hunting in the surrounding areas of the park boundary.
Steve Yu, a Special Investigator for Yosemite National Park cautions, It is the responsibility of the hunter to be aware of national park boundaries.
Hunters traveling through the park to other locations are required to store firearms out of reach and separate from any ammunition. If the firearm is equipped with a bolt-action, officials request it be removed and also stored separately from the firearm.