Persistent and detailed rumors have had Bishop's Cottonwood Plaza ready for demolition, under new plans for a hotel or even a Marriot convention center. Turns out none of the above seems currently true.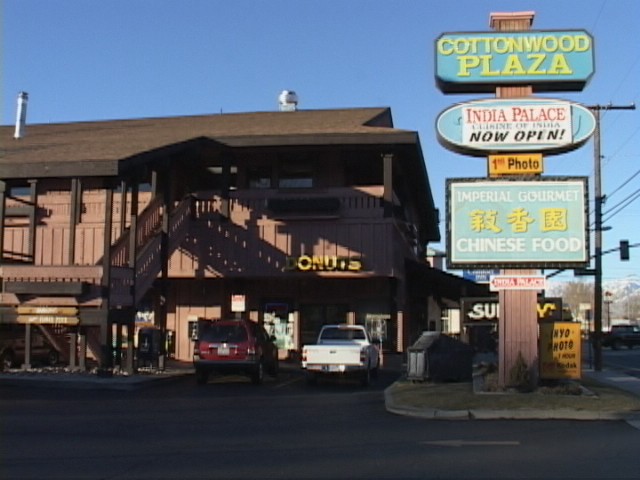 Business owners in the Cottonwood Plaza heard the same rumors and wondered seriously if they should plan to move. No easy task in itself, with the big shopping center across the street tied up by Vons and Kmart to make sure no other big-name grocery or retail stores come to town.
In fact, Rite-Aid had continued to pay rent on the big, empty space downstairs at Cottonwood Plaza, when that store moved to the out of town shopping center, in an effort to keep out new discount pharmacies. The Cottonwood Plaza Rite-Aid lease expires soon and many speculate that this is what has triggered some changes.
In a memorandum to retail sub-tenants of Cottonwood Plaza, Charles Caldwell of Caldwell Management and Kearsarge Investment let lessees know that if the firm Bishop Plaza, which leases the Cottonwood Plaza buildings, opts out of its lease, then Caldwell will take over. The memorandum assures lessees that they will enter into new leases with business owners.
The memo says, "There is no need to panic over the rumors circulating in the community that a 'hotel' will soon be built on the entire property. I have no idea where that or any other rumors originated."
Some business owners had started to look elsewhere and could find very little retail space available in Bishop. Most are expected to stay where they are in Cottonwood Plaza. Even Inyo County government rents space there.