On the eve of a possible announcement on whether there is enough evidence to dig for Charles Manson Family graves that Barker Ranch, convicted killer and former family member Charles Tex Watson has issued a statement saying that he has no knowledge of any murders committed by the Manson Family other than those that have already been prosecuted by the authorities.
Tex Watson was convicted of seven murders, after two nights of bloodshed in August of 1969 designed to spark Charles Mansons idea of race war apocalypse the Family called Helter Skelter.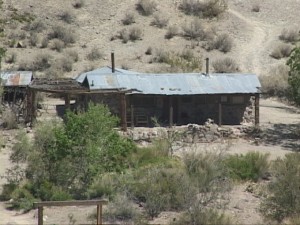 This latest round of grave searching at the Barker Ranch, in Death Valley National Park began when Mammoth Police Sergeant Paul Dostie and his search dog Buster, first found what they believed to be scent evidence of long buried graves. Other experts in the field of hidden graves, including Dr. Arpad Vass with the Oakridge National Laboratory, have gathered evidence.
Inyo Sheriff Bill Lutze is now weighing the evidence to see if there is enough to dig for bodies. That decision may be announced tomorrow.
With law enforcement now taking a serious second look at possible crimes from long ago, and no statute of limitations for murder, on Thursday Tex Watson posted his official statement on his internet site.
Watson remains in California State Prison for the Tate/La Bianca murders in 1969. While in prison he became a born again Christian and runs a prison ministry called Abounding Love.
Watson says that he left the Barker Ranch two weeks before the family was arrested in October of 1969 for the vehicle theft charges that left Charlie and friends in the Inyo County jail until the murder investigators from LA caught up with them. Watson writes that no one was buried at the Barker that he knows of before he left and no family members that he has spoken to ever mentioned bodies at the Barker.
Convicted Manson killer Susan Atkins told a cell mate that there were three additional bodies buried in the desert, according to the account written by Vincent Bugliosi in his famous book Helter Skelter.
Whether Watson is telling the truth or trying to get off the hook may soon be known. The Inyo Sheriff could have the decision on whether or not to dig at the Barker ranch tomorrow.