As we reported this week, Mono Supervisor Bill Reid collapsed at his home and died. He was a long-time public servant in Mono – sitting for many years as a County Supervisor. The Sheriff's Office said Mr. Reid apparently died from natural causes.
Family and friends have organized a Celebration of Life for Bill Reid on Sunday, October 25th at 1pm at Barns & Terrace in Bridgeport. This is an open invitation.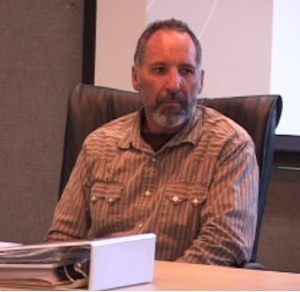 Meanwhile, in Mammoth Lakes the issue of open meetings and the Mammoth Wildlife Subcommittee was resolved in favor of openness. Town Manager Rob Clark said that the legal opinion is to conduct the Wildlife Subcommittee by the Brown Act. Meetings will be open to the public and there will be published notices and agendas.
The Brown Act does describe ongoing meetings on the same topic involving elected officials as a Standing Committee which should be open.
And for all of us, it's time to start dialing. Because of the area code overlay, as of Saturday, we have to dial 1-760 and the phone number for every call we make, even next door.
As of November 21, any new phone numbers issued will include the new area code of 442. Confusion, just ahead.