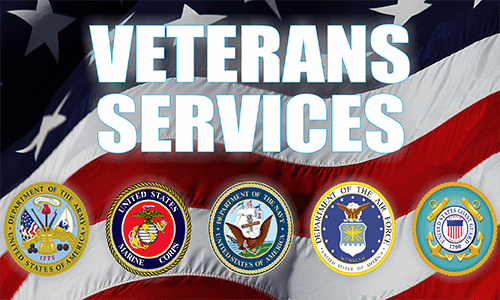 Mono County Veterans and Families Invited to Attend
MONO COUNTY, Calif. (March 31, 2021) – Earlier this month, Mono County hired its first Veterans Service Officer to support local Mono County veterans and their families. Veterans Service Officers assist with accessing military and U.S. Department of Veterans Affairs (VA) benefits.
"Mono County has one of the highest percentages of veterans in the state, and we are proud to have VSO Officer Greene dedicated to assisting them as they navigate the complex benefits system," said Jennifer Kreitz, Chair of the Mono County Board of Supervisors.
VSO Officer Greene will be holding an introductory briefing in Bridgeport on Friday, April 2nd at 11:00AM. Mono County veterans and their families are invited to attend. All COVID-19 public health protocols will be observed, including physical distancing and requiring attendees to wear
face coverings.
WHO: Gordon Greene, Inyo/Mono Veterans Service Officer
WHAT: Join VSO Officer Greene for an informal introductory briefing and
presentation. Mr. Greene will provide an overview of his role, and connect
veterans and their families with access to available resources and tools.
WHEN: April 02, 2021 (Friday); 11:00AM
WHERE: Bridgeport Memorial Hall, 73 N. School Street, Bridgeport, CA 93517