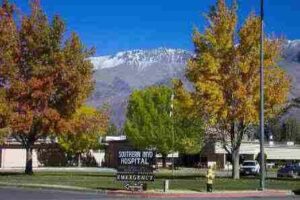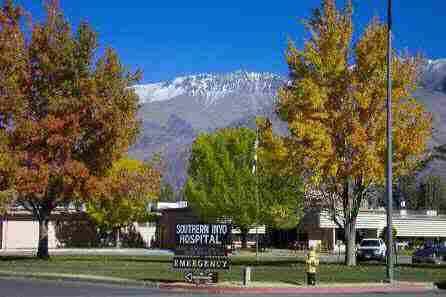 In 2013, Janice Kezirian broke her ankle while hiking in the Sierra. She was airlifted to Lone Pine and treated at the Southern Inyo Healthcare District emergency department. Now she's back to serve as the new pediatrician in Lone Pine.
"It's great to be back at SIHD, only this time without any broken bones," she said in a letter that was sent to the Lone Pine community earlier this month.
Dr. Kezirian recently joined the medical staff at the Southern Inyo Rural Health Clinic. The doctor is a board-certified pediatrician fluent in both English and Spanish and brings more than 15 years of experience in pediatric and pediatric emergency medicine with her in the new job. She attended college in California and medical school in Mexico, then completed pediatric residency training at UCSF Fresno and a fellowship in pediatric emergency medicine at the University of Tennessee in Memphis.
Kezirian grew up in Rolinda, a small town in the San Joaquin Valley, where her family farmed raisin grapes. Her husband, Dalton Bennett, is from Olive Branch, Mississippi. They have two grown children, Jacob and Bailey, and three dogs, Labunk, Willie Mays, and Busy. The Eastern Sierra is a perfect fit for the couple that enjoys hiking, hunting, fishing, and star gazing. The local Dark Sky community might have two new adherents.
Kezirian said she likes to write songs and play guitar but humbly confesses that she's not much of a singer. The couple bought a home in Independence and they plan to split their time between Fresno and Independence.
"I value my relationships with families who entrust me with the care of their children," Kezirian said. "I will strive to assure that each patient receives individual, personal attention during times of health and well as in times of illness using the latest medical technology. I believe in serving those in need. I believe in delivering the health care that I would expect for my own family."
Dr. Kezirian will be at the clinic on Mondays and Tuesdays from 8 a.m. to 5 p.m. For more information, call the SIHD Rural Health Clinic at (760) 876-1146 to schedule an appointment for checkups or care.