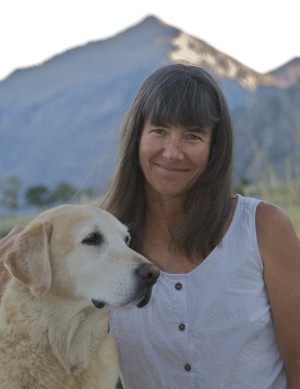 The Eastern Sierra Land Trust works to conserve land in our region. It's a nonprofit organization that works with willing landowners to acquire land, set up voluntary land protection agreements or mediate land trades. The Land Trust announced this week a new executive director. She is Karen Ferrell-Ingram.
Ms. Ferrell-Ingram is a founding board member of the local land trust. The trust employed her as Lands Director for the past three and a half years. Ms. Ferrell-Ingram grew up in Bishop. She is quoted as saying, "I am very grateful to be able to work with local landowners and others to help keep this place as beautiful and productive as I remember it as a kid.
Most recently, the Land Trust purchased a 33 acre parcel near Crowley Lake which was slated for development. Now, it will be preserved as a grassy meadow. This area is part of the mule deer migration corridor. It's called the Crowley Hilltop Preserve, now designed to protect the future of the deer herd and other wildlife in the area.