Can local schools improve? Are there ways to make them more financially stable? The new head of the Inyo County Superintendent of Schools believes the answers are yes. Terry McAteer fills the office after the retirement of George Lozito.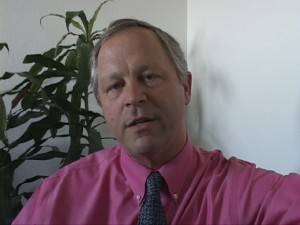 McAteer said he's from San Francisco originally. His father was a state senator. From there I graduated from Berkley. His doctorate is from the University of San Francisco. He spent a lot of time in San Francisco public schools, and then ran Nevada County schools for 13 years as the County Superintendent.
"I was recruited to come to Inyo County. I'm looking forward to some new approaches to education. Some fresh air is good at times, especially relative to government bureaucracy. We need to look at how we're going to streamline this, bring more services to students and more interaction with the business community."
We need to bring dollars into Inyo County, for one; and we need to look at an entrepreneurial approach to bringing families back into Inyo County. The more students that come in, since we're in declining enrollment, the better."
McAteer said there are also ways to bring in dollars, doing contract services. He says he has a "whole agenda".
What about state budget issues? Superintendent McAteer said that most of the schools in Inyo are Basic Aid, relying on property taxes and not other state funds. He said Bishop Schools do rely on the state. He feels the state situation is not so disastrous as indicated.