In August of 2006, Mono Sheriff's deputies and others converged on a home in the Crowley area. They arrested Mario Lozano on suspicion of murder in the Placerville area.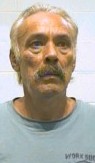 After 1 1/2 years, trial proceedings are underway for Lozano, accused in the shotgun slaying of 40 year old Kacie Barron, daughter of Bishop's Lee Barron. The 59 year old Lozano was expected to appear for the start of his trial this week. Jury selection was scheduled to begin Monday. Eldorado County court sources said Lozano had gone on the run as a fugitive for two months after the shooting of Ms. Barron.
It was in Mono County that his presence came to the attention of law enforcement. Officers had received information about Lozano's whereabouts and had surrounded a home in the Crowley area.
Our Cleland Hoff was on scene as the arrest unfolded. Lozano was taken into custody and jailed in Bridgeport until he was returned to El Dorado County where he has been in jail ever since.
El Dorado County Deputy District Attorney Dale Gomes will prosecute the case. Lozano is represented by deputy public defender and former prosecutor Michael Atwell. Jury selection was expected to take up to three days. The trial itself could last up to a month or more.
The death of Ms. Barron, a fan of motorcycles, prompted what has become a highly successfully motorcycle run every fall to raise awareness of domestic violence. It's called Kacie's Ride for Hope, organized by her brother Pat Barron who also created the website, www.kaciesrideforhope.com.