Local climber Don Bowie, a Bishop resident, recently returned from a successful climb of K2, the worlds second highest mountain. K2 may be 700 feet lower than Mt. Everest, but the peak is considered far more difficult to climb. If the climbing weren't enough, Bowie and partners carried video gear with them on the trip. The footage has now been put together for a one hour special on NBC this Sunday.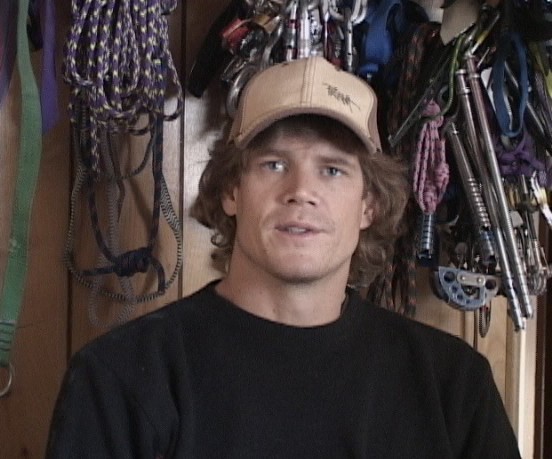 Climbing the peak was a difficult endeavor in all types of weather. Bowie said that he and the others had to climb the lower parts of the mountain in terrible weather.
Bowie and his partners, PV Scaturro, Bruce Normand, and team leader Chris Warner all came home from this trip relatively intact, but other climbers on the mountain this year were not so fortunate.
K2 has been called the "savage mountain" for the number of climbers that have died trying to reach the summit. On the day that Bowie and his partners went for the summit, a total of fifteen people were headed to the top at the same time. Two of the people headed to the summit that day died. One fell off a cliff in front of Bowie, and the other disappeared.
With Everest the higher mountain, it is the more difficult challenge that pulls climbers toward K2. Bowie said that Reinhold Messner, a famous Austrian climber said that K2 is the mountnaineer's mountain, really is a lot more technical.
The Sierra Nevada is Bowie's home range these days, but he does plan to head back to the Himalayan giants next spring for attempts at the west ridge of Everest and the dangerous Annapurna.
The Jeep World of Adventure Sports special on the K2 expedition starts at 11:00 am Sunday on NBC. Bowie also invites folks to come and watch the show over breakfast at Whiskey Creek in Bishop on Sunday Morning. More information is available on the website www.sharedsummits.com.