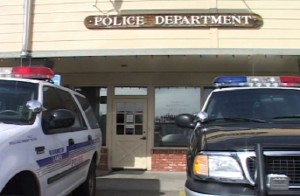 After some reported pressure from the Town Council, Town Manager Dan Holler has moved ahead with recruitment of a new Police Chief. Chief Dan Watson had much earlier announced he would retire at the end of December.
Holler said he was working on a process and a recruitment brochure. He said he believes three months lead time is enough to attract candidates and select a new Chief. Holler said he thinks there will be a fair amount of interest in the position by higher ranking officers from other jurisdictions retiring before January 1st and from high ranking officers in smaller organizations who want to round out their careers.
Holler hopes to attract as many as twenty candidates and then to come up with six to eight qualified candidates for interviews. Advertising, he said, would be placed in publications likely to attract the candidates.
The Town Manager was working on a process for interviews which he said could include one or two panels. Holler said the planned start date for the new chief is December 1st, allowing for time to work with Chief Watson.
Chief Dan Watson said, "I am confident that the recruitment will result in a number of well qualified candidates. I look forward," said the Chief, "to working with the new chief, once selected, in assuring a smooth transition of leadership."