Rescuers continue to search for a man missing in the Bridgeport Reservoir.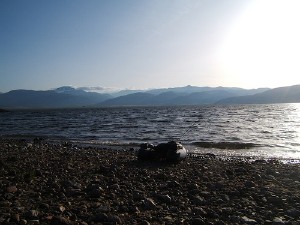 On Wednesday the Mono County Sheriffs Department received a report of a partially submerged boat on Bridgeport Reservoir. Personnel from Mono County Sheriffs Department, Bridgeport Fire Department and Mono County Paramedics responded to Bridgeport Reservoir and commenced searching for the partially submerged boat, according to Sheriff officials.
During the search for the boat, the responders were contacted by an adult female reporting her husband overdue from a fishing outing.
After the searchers found the boat anchored approximately 60 yards from the shore, a Sheriffs Deputy swam to the boat and found the boat to be unoccupied.
The boat was moved to shore and a search for the occupant began. The search for the occupant lasted until midnight. The search was suspended until 6:00 am this morning. .
Thursday morning Mono County Sheriffs Department, Mono County Sheriffs Search and Rescue Team and mutual aid resources from Toiyabe National Forest Bridgeport Ranger District responded to Bridgeport Reservoir and resumed the search efforts.
The search continues at this time and additional resources have been requested from San Bernardino County Sheriffs Department to assist with the search efforts.
Sheriff officials say that the name of the missing boater will not be released at this time.