The Metabolic Studio IOU Theatre radio play "Death Valley Scotty" will be broadcast on Sierra Wave FM Saturday, Dec. 6, at 3:30 pm.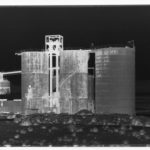 "Death Valley Scotty" was the fourth play in the IOU Theatre series, which began in June 2014 with readings of radio plays about the Owens Valley and surrounding area. It was performed in late September.
"DEATH VALLEY SCOTTY" is a live radio play that was written by Ruth Woodman in 1931 and originally aired in 1955 in the "Death Valley Days" Series.
Walter Scott (a.k.a. Death Valley Scotty) told fabulous stories of secret gold mines and his million-dollar oasis in Death Valley (Scotty's Castle) kept the public and newspapermen eager for the next story.
Death Valley Scotty will air Saturday at 3:30 pm on Sierra Wave FM, 92.5 and 96.5.
On Sunday December 7 at 7pm, the Metabolic Studio IOU Theatre invites the public to experience, "WAR OF THE WORLDS," a live radio drama written by Howard Koch, directed and narrated by Orson Welles in 1938, and inspired by the H.G. Wells story written in 1897.
The 1938 CBS radio broadcast performed on Halloween caused a historic fracas across the nation. The "War of the Worlds" script has been adapted by Jon Klusmire to be set in contemporary Owens Valley and Los Angeles. This marks the fifth and final play in the IOU Theatre 2014 series, which began in June with readings of radio plays about the Owens Valley and surrounding area.
The script focuses on a series of news bulletins about an alien invasion of Earth by Martians and interviews with eyewitnesses, experts, the Secretary of Defense and the military. All sound effects for this production have been produced by Metabolic Studio's Sonic Division and are indexical of the old Pittsburgh Plate Glass (PPG) factory in Bartlett.
The sound effects utilize PPG as an instrument that plays itself 24/7 as the wind blows across the Owens dry lakebed and creates otherworldly sounds, hums, drones and frequencies in these resonator silos.
A troupe of local performers from Bishop to DARWIN will read the play and perform sound effects. The radio play is free to the public and will be staged at 7 p.m., Sunday December 7, the Double L tavern, at the corner of Main and Willow, in Lone Pine.
Those under 21 can watch a live broadcast of the performance at the IOU garden next to the Double L. The garden will also host an Open House from 5-7p.m. Sunday with IOU espresso being served along with an offering grown in the IOU garden.
– metabolicstudio.org