PETS of the WEEK – April 4, 2012

MORTON is a very cool Lab mix with an outstanding disposition. He is excellent on the leash and is a happy-go-lucky fellow. Morton is totally chill with whatever you want to do.
MALCOLM is a big, affectionate, round-headed Orange and White Tuxedo Tabby. He has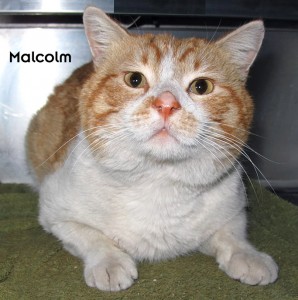 green eyes and an adorable pink nose. This guy's got it all — good looks and a great personality!
The Inyo County Animal Shelter has an amazing selection of adorable cats and lovable dogs. Please adopt one today. Visit in person on County Road in Big Pine or on-line at
www.ICAREforPets.org
. HOURS: Tuesday thru Friday, 10 am to 3 pm, Saturday and Sunday 11 am to 4 pm (closed Mondays). Phone 760-938-2715.
Photos by Lisa Schade of ICARE