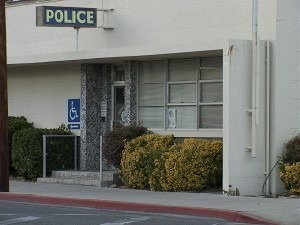 Over the week-end, Bishop Police officers responded to a report of a possible burglary at the medical offices of Dr. Ashvin Pandiya at 611 W. Line St. in Bishop.
Police said that it was on Saturday, February 25, at 1:18pm that the Bishop Police Department was dispatched to a report of a possible burglary on Line Street. When Officers arrived on scene, they said it was determined the  building had been broken into due to "areas in and around the building being tampered with."
Officers said they made contact with the owner of the business and were advised that several items inside the business had been taken.  The total estimated loss at this time is over $500 in property. Officers are actively searching for suspects in this burglary.
The Bishop Police Department took the opportunity  to remind all business owners and the public to secure all  businesses, residents, and vehicles. Police recommend for businesses to get an alarm  device, whether it is with a company or an inexpensive alarm placed at the business. Officers also recommend lighting around the business, such as motion lights. Video camera systems around the business are another good way to help detour criminal activity, according to police.