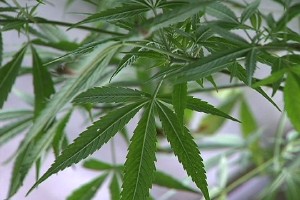 At their meeting Wednesday night, the Mammoth Town Council approved rules that say how the Town will choose which medical marijuana cooperatives can set up shop.
On June 8, the voters of Mammoth will choose whether or not to allow two medical marijuana co-operatives to open their doors in the commercial general or industrial zoned areas of Town.
If the medical marijuana measure passes, the town will have to decide which two co-operatives will be approved.
Options such as a lottery and first come first served were up for consideration, but the council ended up approving the option in which the co-ops turn in their proposal to the Police Department for review before the Planning Commission makes the final call on which two can open.
Officials say that the police check the proposals to see if the co-op is in compliance with proposition 215. The co-op will also have to have permission from the property owner to operate, present the police with a plan of operations that includes details such as how the co-op plans to ensure that the marijuana is not sold illegally along with other requirements. After a background check on the applicant, the police can approve the application.
If approved by the police, the applicant can then apply for a use permit from the Community Development Department, which sets up the Planning Commission to make the final decision.
Council member Skip Harvey did not fully agree with the proposed process and felt that a lottery, such as the Alcohol Beverage Control uses for liquor licenses, would be better since it reduces the possibility of accusations of impropriety. He was worried that the hand picked applicant method might expose the town to lawsuits by qualified applicants that are denied.
In the end the council approved the plan 4-0. Council member Neil McCarroll was absent from the meeting.