A medical marijuana advocacy group called Americans for Safe Access has threatened to sue Mono County for not starting a medical marijuana identification program. California has legalized marijuana for medical purposes, but conflicts with the federal government over the legality of the California Law remain.
Despite the ongoing legal wrangling over the California law, Kris Hermes with Americans for Safe Access says that counties statewide are obligated to create a medical marijuana ID program.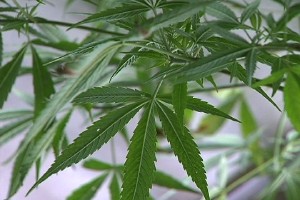 The way this program works is that under the new state law a person can possess up to eight ounces of marijuana and up to 12 immature plants as long as a doctor has written a recommendation for the drug. If an officer stops a person in possession of marijuana and a doctors recommendation, it may be very difficult for the officer to determine if the doctors recommendation is legitimate. With a county issued medical marijuana ID, the county health department has already done the leg work.
Hermes explained that the IDs allow the officer to let the subject go on his way without being arrested and the marijuana seized.
Inyo County does offer medical marijuana IDs, but Mono County has not yet implemented a program.
Kris Hermes says that his group has sent letters to put Mono and other counties on notice, that the counties are in violation of state law.
Mono County Public Health Director Lynda Salcido confirmed that Mono has not yet started a medical marijuana identification program. She did say that the program is on the list of things to do. The state lists the Mono County program as pending.
Inyo County has had an ID program for over a year. Linda Benson with Inyo Health and Human Services says that so far 10 people have signed up for Inyo medical marijuana ID cards.
In the meantime, some California counties have gone to court over the legality of the entire medical marijuana program. With that legal process ongoing, this entire issue remains unsettled.