He was the first mayor of Mammoth Lakes – just one achievement in a long life of hard work. Boyd Lemmon has now died at the age of 87.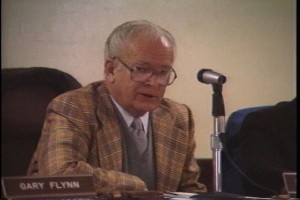 According to friends and family, Boyd started work at the age of 7, selling the local paper downtown. At 14, he worked construction building a river dam. After high school, Boyd went to work for the Bonneville Power Administration in Portland, Oregon. During World War II, he was a combat infantry officer in the South Pacific. He was awarded the Bronze Star and the Combat Infantry Badge.
Boyd later became a Certified Public Accountant. He was later hired as a financial officer and he and wife Mary moved to Southern California. Boyd moved into the position of Executive Vice President of a large auto organization. He retired in his late 40s, and he and Mary became permanent residents of Mammoth in 1976.
Lemmon served on the Mono County Planning Commission, Chairman of the Mammoth Incorporation Committee and Mammoth's first mayor in 1984. He will be remembered for his work to closely watch the new town's finances.
Boyd Lemmon was living in the Laguna Woods area of Southern California. He had suffered from stomach cancer. Services were held in Corona del Mar earlier this month.