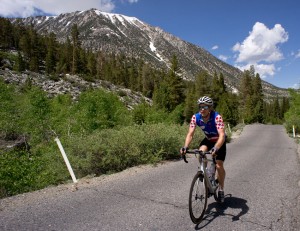 For those who want a front row seat to development of recreation and trails, checkout the first in a series of meetings hosted by Mammoth Lakes Trails and Public Access, funded by Mono County.
The meeting takes place Thursday from 5pm to 7pm at the Mammoth Lakes Library. The topics include a wide variety of issues and interests to the Mammoth Lakes recreation community with guest speakers.
Mammoth Community Water District Manager Pat Hayes will talk about ORMAT geothermal and potential impacts on the Mammoth Lakes water supply. That company wants to carry out a major expansion that would involve drilling wills under Mammoth's groundwater basin.
Town of Mammoth staff will talk about transportation programs and grants that could involve bicycle transportation, recreation trails and pedestrian programs. Someone from the Forest Service was expected to talk about the Forest Plan Revision affecting our area. From Mammoth Lakes Recreation, speakers include Formation Committee members Betsy Truax and Colin Fernie.
MLTPA people will talk about the Summer of Stewardship 2014 which involves soft surface trail maintenance. You can learn about the Mammoth Lakes Trail System website and about the Sherwins Area Recreation Plan implementation after many years of work.
This is the first in a series of Mammoth Trails meetings. Thursday, April 3rd, 5:00pm to 7:00 pm in the Mammoth Lakes Library.