Citizens and political candidates continue attacks on the Mammoth Town budget. Town Manager Rob Clark continues his defense. Clark issued yet another letter to the editor today to stand up for the way the Town cancelled some projects.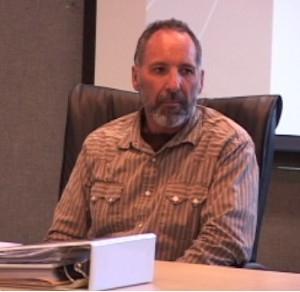 Clark said first that "It is not accurate to say that reserves were used to fund capital improvements and operations." Clark said the Town, presumably the Town Council, "adjusted to the realities of the recession."
Clark said that a decision was made to cancel or postpone some projects that did not rely on grant funds. He said officials also decided to continue work on $42 million in projects using $34 million in grants. The $8 million difference was made up by cancelled projects, by money from a right of way sale and a freeze on equipment replacement.
Manager Clark said, "This funding was recommended so that the Town could keep $34 million in grant money and construction jobs working in our community on important projects like the Lake Mary Bike Path." Clark said the Town also invested in a $2 million airport terminal to restart commercial air service "during the depths of the recession to support the struggling local economy." He said the FAA will pay the $2 million with interest over the next few years."
Clark stands firm on what he and the Council did during the recent hard times