Mammoth Police continue to investigate reports of two dog deaths in Mammoth Lakes with the goal to find out if the animals were poisoned.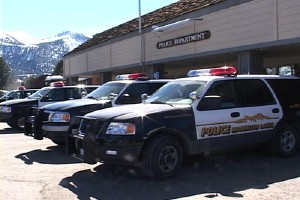 Donna Vanderburg of Mammoth Lakes had received information about two local dogs, one of which died. Vanderburg wanted to make sure local residents knew about these incidents and the possibility that both dogs were poisoned.
In one case, Vanderburg said, a second homeowner reported that his dog may have been poisoned by meat that was apparently thrown on the deck. The dog survived after suffering seizures and a stint at the Veterinary hospital.
Vanderburg said that the property manager at Tallus experienced a similar situation. His dog also went into seizures, went to the veterinarian and died. Vanderburg asks locals to please be very careful with your pets.
An area of possible concern – the vacant field between Tallus and Forest Creek Condos.
Meanwhile, Mammoth Police continue to investigate these reports to determine if there were a deliberate act to injure pet animals. Officers ask that if you have any information, contact Mammoth Police Detective Doug Hornbeck at 934-20ll, extension 87.