The U.S. Fire Administration says that Christmas trees account for an estimated 200 fires each year which cost more than $6 million in damage. The Mammoth Fire Department pointed out holiday dangers with helpful tips.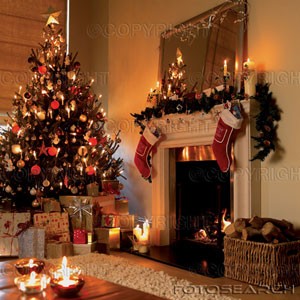 First, fire officials say by now you should have changed the batteries in your smoke detectors and practiced your escape plan with your family or housemates.
One specific concern inside the home – space heaters. Firemen say that portable electric, kerosene, or other types of space heaters accounted for 73% of the fire deaths related to home heating. Officials recommend that you turn off space heaters when you leave your home or business. Never use an extension cord or power strip with these types of heating devices. Move all combustible items away from the heaters.
Here's another tip. Keep exits open, including clearing snow away from windows that may be used as exits. Fire code requires that all bedrooms have two means of exiting, which can be a door and a window.
Candles at Christmas time are pretty but potentially dangerous. Statistics show that candles caused an estimated 15,600 home structure fires reported to fire departments in just one year. Keep candles away from combustibles and put them out when you go to sleep or leave.
One more thing. The law now says Christmas trees used in public places must have fire retardant applied. This is not true for trees you place in your home. The Mammoth Fire Department says keep your tree well watered and remove the tree when needles begin to fall.
For more information, call the Mammoth Fire Department at 934-2300.