Should Louis LePlat go to another town for his murder trial? Public defender Elizabeth Corpora argued that point during a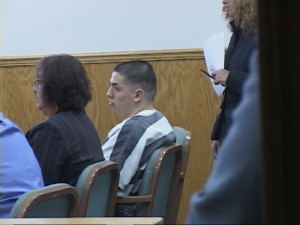 Change of Venue hearing on Tuesday in Inyo Superior Court.
Corpora had subpoenaed local media, including the Sierra Wave, to introduce into evidence the news coverage of her client's case. Louis LePlat was arrested last June in connection with the stabbing death of 22-year-old James Rambeau. The Inyo District Attorney charged with with one count of murder.
Corpora has argued that too much has been said about the case and too many people have been influenced to conclude LePlat is guilty.
District Attorney Art Maillet argued that routine news coverage occurred and that there is no proof that an unbiased jury can not be selected in Inyo County. The cost to move the entire case to another town would involve a substantial cost in tax dollars.
Corpora brought in an expert witness in Change of Venue matters, and Judge Brian Lamb heard all arguments and evidence. Judge Lamb took the motion under submission and may issue a ruling on Friday.