The process continues to determine a location for the murder trial of Louis Leplat of Bishop.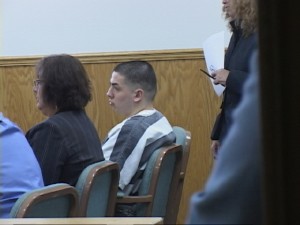 It was Earlier this month when Inyo Judge Brian Lamb granted a Change of Venue to hold Leplat's trial in another county. Judge Lamb cited the fact that two homicides had occurred within six months of each other and that similarities would involve prejudice to the defendant. Judge Lamb said those prejudices raise a "reasonable likelihood that a fair trial may not be had in Inyo County."
Leplat faces one count of murder in the stabbing death of a young man on the Bishop Indian Reservation. Six months later, Edward Keller was arrested in the death of a man Thanksgiving night on the Bishop Reservation.
Leplat's defense attorney, Public Defender Elizabeth Corpora, said that the Administrative Office of the Courts would determine to which county the case would move. A status conference has been scheduled for next Tuesday.