The failure of state legislators to pass a budget now hits hard on the elderly and ill. That's the major news that has surfaced as Sacramento fails to come up with a budget.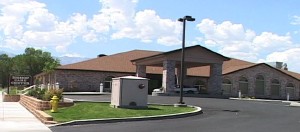 Jerry Vaculin, manager of the Bishop Care Center said that no nursing home in California has received MediCal payments since July. For this Bishop facility, MediCal makes up about 70% of cash flow with the rest paid by Medicare and private pay.
Vaculin made it clear that Bishop Care Center continues to care for all patients regardless of failed MediCal payment arrival. He did say that some vendors may not be paid and this has a ripple effect that hurts many.
Vaculin said the Center is watching every expense and realize that the impacts will go deeper the longer the State delays. He did say he wants to reassure the public that patient care has not and will not change. "We'll get paid, eventually," said the Care Center manager.
He added that the company will try to keep up with local vendors who will feel the pinch faster than mega-companies.
Even when legislators do pass a budget, Vaculin said it will take two more weeks to receive payments. He concluded that the dysfunction in Sacramento stands to hurt the frailest of the frail – the elderly and the ill.