The one-time entrepreneur gone wrong, Kevin Green, was scheduled for court again in Mono County on Monday. Green still faces fraud charges.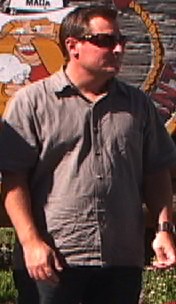 According to Assistant District Attorney Tim Kendall, Green's court appearance was continued until March 9 at which time Kendall says he will expect a plea or go to trial.
Green faces two felony charges of writing checks with insufficient funds to defraud. Kendall said that Green's parents made restitution of around $43,000 with $3,000 remaining. If that amount is not paid, charges will go forward.
It was back in boom times when Green said he would buy some four restaurants in Mammoth Lakes. Kendall said that Green hired several local people to work with him to take over the restaurants. It is alleged that Kendall wrote bad checks to pay these individuals for their work performed.
Green is out of Mono County Jail on bail, awaiting final restitution, a plea or a trial.
{rokintensedebate}