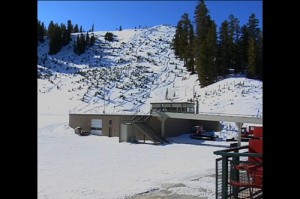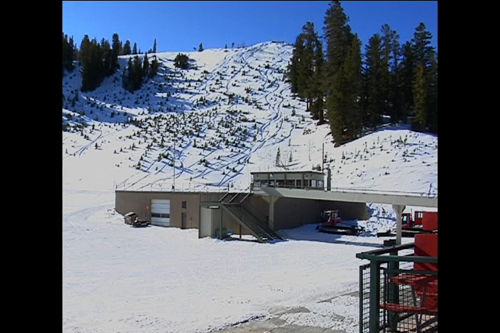 June Lake residents want to keep the heat on Mammoth Mountain and its land exchange to acquire the acreage at the Main Lodge. They say this is their only leverage to push Ski Area CEO Rusty Gregory into a commitment to re-open June Mountain with major improvements and marketing.
Alice Suszynski  of the Committee for a Viable June Mountain said the Forest Service land exchange for Mammoth Mountain is related to the closure of June Mountain. She said, "Mammoth Mountain Ski Area is not a good steward of public land and not deserving of special attention by the Forest Service. They neglected public lands," she's said, "and it has affected June Lake."
In recent days, Inyo-Mono Congressman Paul Cook and former Congressman for our area, Buck McKeon, introduced a bill to facilitate the Mammoth Mountain land exchange. June Lake people have fought the bill. Ms. Suszynski said citizens contacted Congressman Cook, who she said was "not responsive."
She added, "We want him to know why its' a bad deal for us. It's our leverage to get Mammoth Mountain to act on June Mountain instead of putting a band aid on it."
Citizens want Rusty Gregory to make a commitment in writing. Suszynski said they also want him to "no longer neglect improvements that are necessary to make it a viable ski area. We also want it promoted." Residents want to see snow-making returned to June and an improved J-1.
Gregory has publicly stated he will re-open June Mountain next season, and letters to passholders for next season say the passes are good for June Mountain. Citizens say they want a lot more than that. More discussion is expected at an April 2nd Citizens Advisory Committee meeting in June Lake and April 9th at the Mono Supervisors' meeting.