The Inyo Supervisors made it clear – again – that they are no friend to the pending Wilderness Bill nor, for that matter, to our Congressman who came up with it.
Board Chair Linda Arcularius read a prepared statement of her own. She said that Inyo County already has opportunities for solitude and plenty of wilderness right now. Arcularius said what's imperative is keeping multiple use viable for tourism and those who want to recreate. She also said the Supervisors need the actual language of the bill and real maps of the proposed wilderness boundaries.
Supervisor Jim Bilyeu called the bill a land grab that doesn't fit the 1964 Wilderness Act principles. Supervisor Richard Cervantes said the bill would discourage mining. Supervisor Susan Cash said that she wanted to know about economic impacts of the bill but hasn't received information. She supported enough funds for the Forest Service to maintain trails in the new wilderness areas. Supervisor Bev Brown said that Congressman McKeon doesn't care about Inyo and that his aide, Bob Hauterer "lies for the Congressman."
Local access advocate Dick Noles said he believes the majority in Inyo oppose the new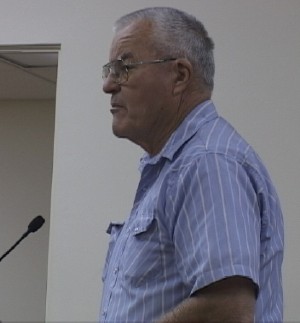 wilderness. He claimed the bill would also interfere with management of the endangered Big Horn Sheep. He indicated that Congressman McKeon had betrayed the people here.
The Board members agreed to send a proposal to Washington to cfreate a new designation to protect back country roads, to request maintenance of roads and areas around them and to release Wilderness Study Areas.
On the newly discussed and proposed wilderness in southern Inyo, the Board will send a letter to Senator Diane Feinstein to ask for local meetings on any new proposal.